I want to thank all of my friends and clients, and clients who've become friends.
2021 was a heck of a year! Ups, downs, and just plain weirdness. Business growth is back, the pandemic is still here and the European Union has declared locusts and larvae a food. Our business has had similar ups and downs and weirdnesses. We finally acquired a permanent shop, Covid is still scary and as to weirdness, WHAT A YEAR! In February, I had a potential customer want a separate quote for removing EACH SEPARATE PART of a dead tree. In March a woman backed into my legally parked woodchipper and called the police because she wanted us to pay for her damages. She was NOT happy with the ticket. In June I informed a man in writing that his tree was really dangerous and needed to be removed. Four months later when it fell, he wanted me to take responsibility for NOT removing it! The capper was last month, December. We were removing dangerous trees working for Pinecrest public works department when a neighbor ran across the street into our work zone and threatened to tie himself to the trees to prevent their removal. The police had to remove him. I really couldn't make this stuff up.
All in all its been a challenging year that I for one am glad to see finished. I'm looking forward to 2022 and am sure whatever I am thinking is going to happen, I'm sure I will be surprised with what actually does. From all of us to all of you, thanks for being our friend and we look forward to helping you out in any way we can over the next 12 months. If you aren't sure if it's something we do, just give me a call! If I don't perform that service, I probably know someone that I trust who does.


New service!
We purchased a large grapple truck and are now offering debris removal services as well as our normal offerings of tree trimming, removal, relocation, and installation. Root pruning, stump grinding, and root barrier installation have all picked up this year as well, I think it has a lot to do with people staying at home and working to make their homes look their best instead of going out as much. We are still doing arborist reports and tree surveys almost every day of the week.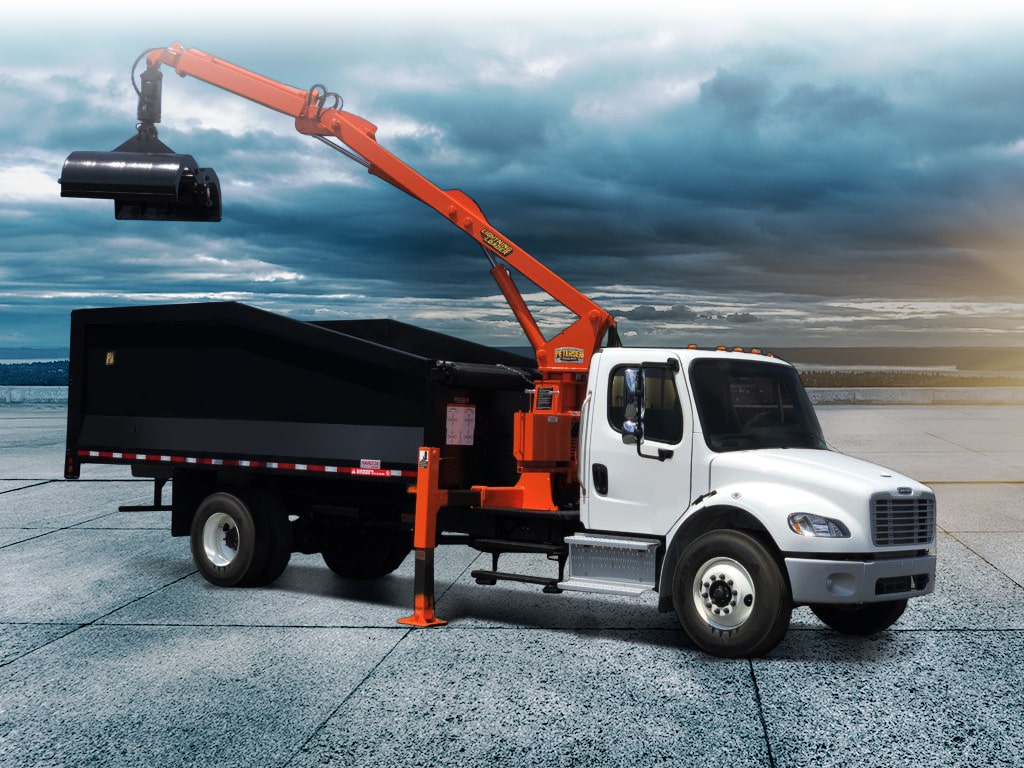 We are excited to finally have our new place. Its big enough to park everything and we are finally starting to use the sawmill we bought to mill the rare tropical hardwoods we have been accumulating for the last few years. We are learning to mill and dry wood and the preliminary results are amazing! This is our first try, native Mahogany! It's wonderful when you see what treasures we have here that get ignored. The beauty of live edge tropical hardwoods is just spectacular. I can't wait to see what we can create when we really get going.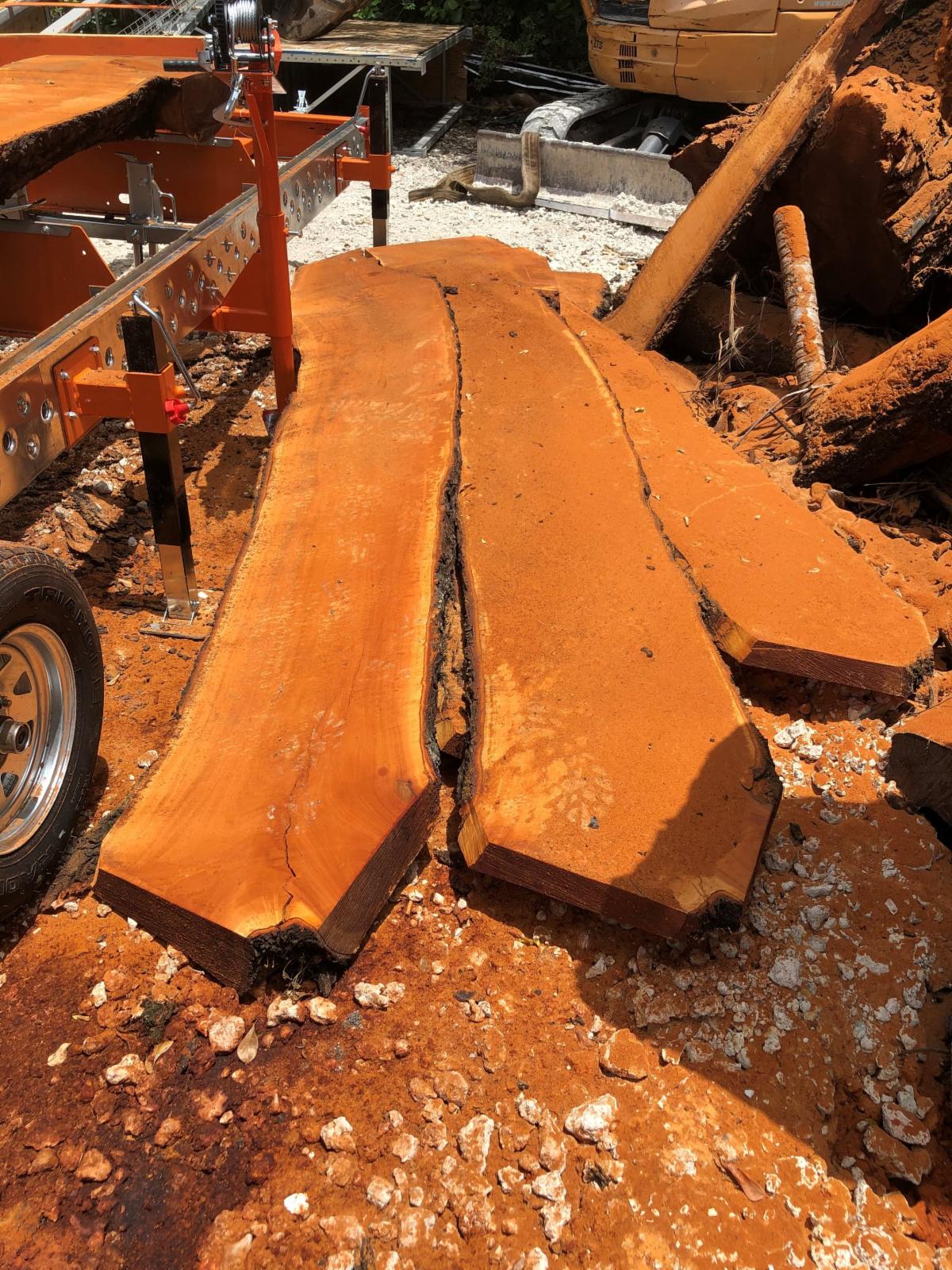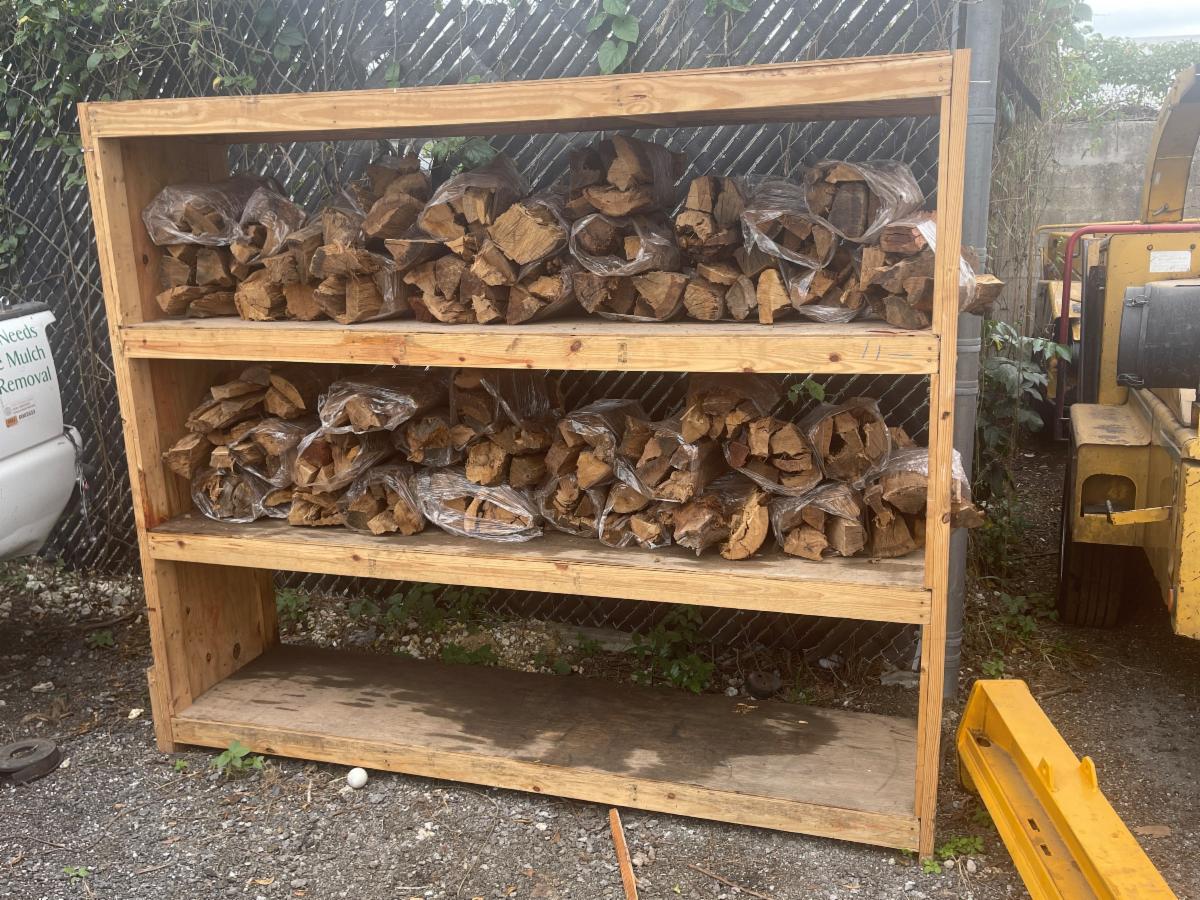 We bought a wood splitter as well and are now splitting and ageing live oak for firewood.
If you have a question I might be able to answer, or just want to say "Hi" Please reach out! my cell is always on 305-588-3091